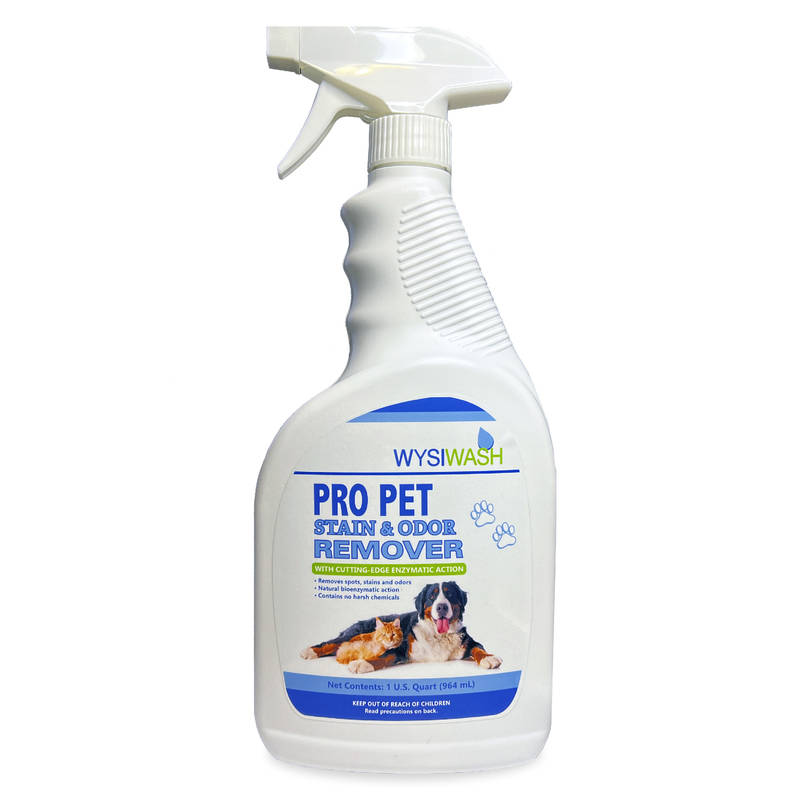 Wysiwash
Wysiwash Pro Pet Stain & Odor Eliminator
Natural bio enzymatic action
Does not contain harsh or hazardous chemicals
Residual activity removes stubborn stains and embedded odors
Discourages pets from remarking previously marked or soiled areas.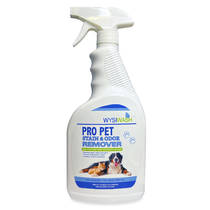 Wysiwash Pro Pet Stain & Odor Eliminator
Ask about this product
Detailed Description

Permanently removes tough pet stains: urine, feces, blood & vomit. Plus: motor oil, makeup, spaghetti sauce, & food grease

Advanced Odor Elimination Technology removes tough pet odors. Plus: smoke, mold & mildew, kitchen odors and more

Safe for use on carpet, water-safe surfaces and as an upholstery cleaner

Sustainable design: contains no heavy metals, optical brighteners, phosphates or dyes

Enzyme Cleaning Action: Continues to work for 24 hours to remove stains all the way to the backing of carpet or upholstery.

Removes odors, spots and stains on carpets, rugs, upholstery and hard surfaces that are caused by pets and other organic materials. Natural bio enzymatic digesters attack and remove spots, stains and odors - while discouraging pets from remarking previously marked or soiled areas.

Pet Stain Remover contains no harsh chemicals. Will not damage or stain surfaces and leaves the area with a fresh, clean scent. Residual activity keeps on working to remove stubborn stains and odors deeply embedded in carpet padding. Conveniently ready to use with no mixing required.