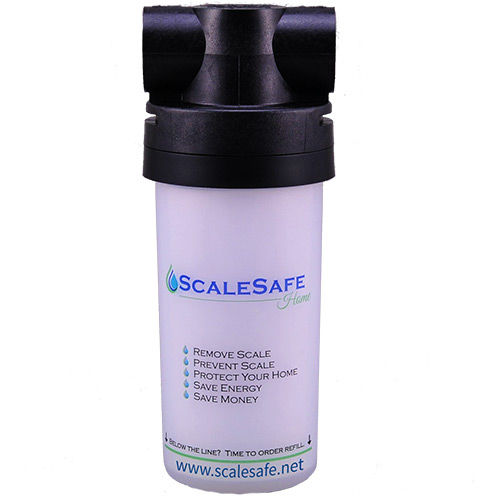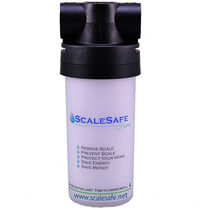 Ask about this product
Detailed Description

SKU: SSH

ScaleSafe Home provides more benefits at a price unmatched in the industry. Eliminating hard water problems by preventing scale build up is just the beginning. Not only will ScaleSafe Home prevent mineral build up, it will also clean out existing build up fast as well as lay down an ever-renewing anti-corrosive layer in the pipes, which will protect them long term.

Without the high up-front costs of other systems, ScaleSafe Home gives you a virtually maintenance-free option at a straight forward price. ScaleSafe Home will last approximately 1 year which keeps maintenance to a minimum.

Easy installation along with unsurpassed protection and cost efficiency makes ScaleSafe Home your best choice in home water system treatment.

ScaleSafe Home has had extensive pressure and leak testing to ensure the highest standard of performance and safety.