May 20, 2022
How to Prep Your Patio for your Summer Pool Party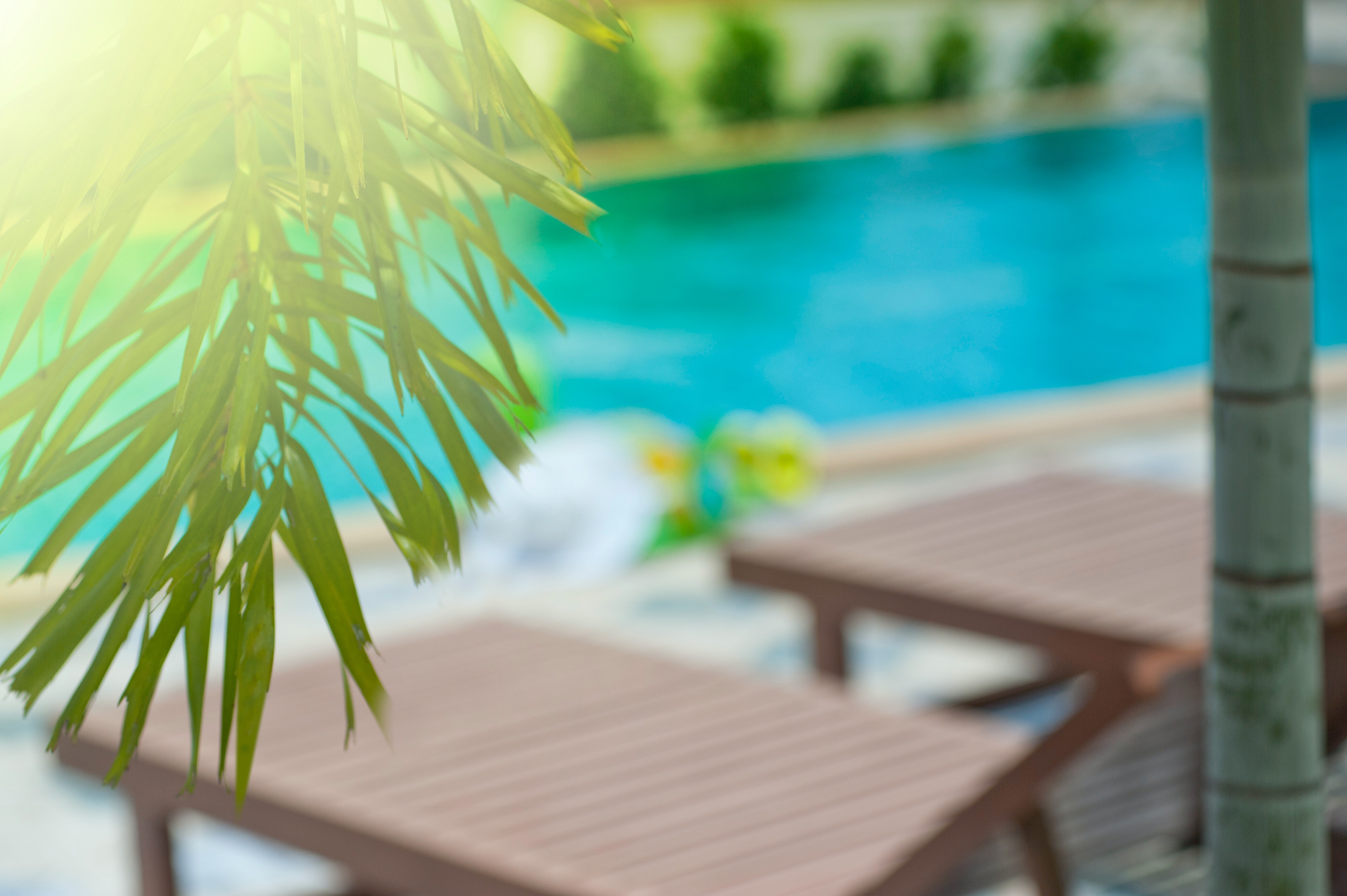 With Memorial Day right around the corner, pool owners all over the country are getting their pools ready for their first pool party of the summer.
If you haven't dipped in your pool since last summer, preparing your pool and patio for guests can be an overwhelming task. Follow this guide we've prepared so your lanai can make a splash this summer.
Pool Area Prep
First, examine your pool deck for any dirt, algae, mold, or mildew that's accumulated over the previous months. We recommend using Wysiwash to sanitize your patio. Wysiwash is no mix, no rinse, and it won't destabilize your pool's pH!

Weekly use of Wysiwash should eliminate any persistent algae issue.

Insert a caplet into your Sanitizer or check the caplet's level. Wysiwash Jacketed Caplets last for 3 hours or more of sanitizing, delivering a thousand gallons minimum of sanitizer.
Attach the Wysiwash Sanitizer to a standard garden hose.
Spray the area with Wysiwash.
Allow a 2 minute contact time before allowing new people in the area.
Take any patio furniture you have in storage and dust off, if necessary.
Spray your furniture down with Wysiwash. Wysiwash is safe to use on the following materials:

Tile
Cement
Painted wood
Plastics
Glass
Coated Metals

If your pool has a winter pool cover on it, spray it down with Wysiwash to kill any bacteria lying on it and rinse with water. Dry it off and store it in a dry place for summer.
Drain the Wysiwash Sanitizer into a bucket or sink.
Refill and clean your pool according to your routine.
Check the water chemistry of your pool 24 hours before having guests swim. If the pH and alkalinity are in normal ranges and the water is clear, your pool is ready for swimming.
Hot Tubs and Spas
Do you have a hot tub or spa to sanitize, too? You can use EfferSan to safely prepare your tub this summer. Find our Spa and Tub Guide here.
Final Tips
The more preparation you do leading up to your pool party, the more you'll be able to enjoy yourself! Over Memorial Day weekend, be sure to do a few quick skims of any debris that may have fallen in your pool water overnight. Your freshly sanitized patio is now ready for the start of summer!