Sep 17, 2018
How To Clean Up Mold After A Hurricane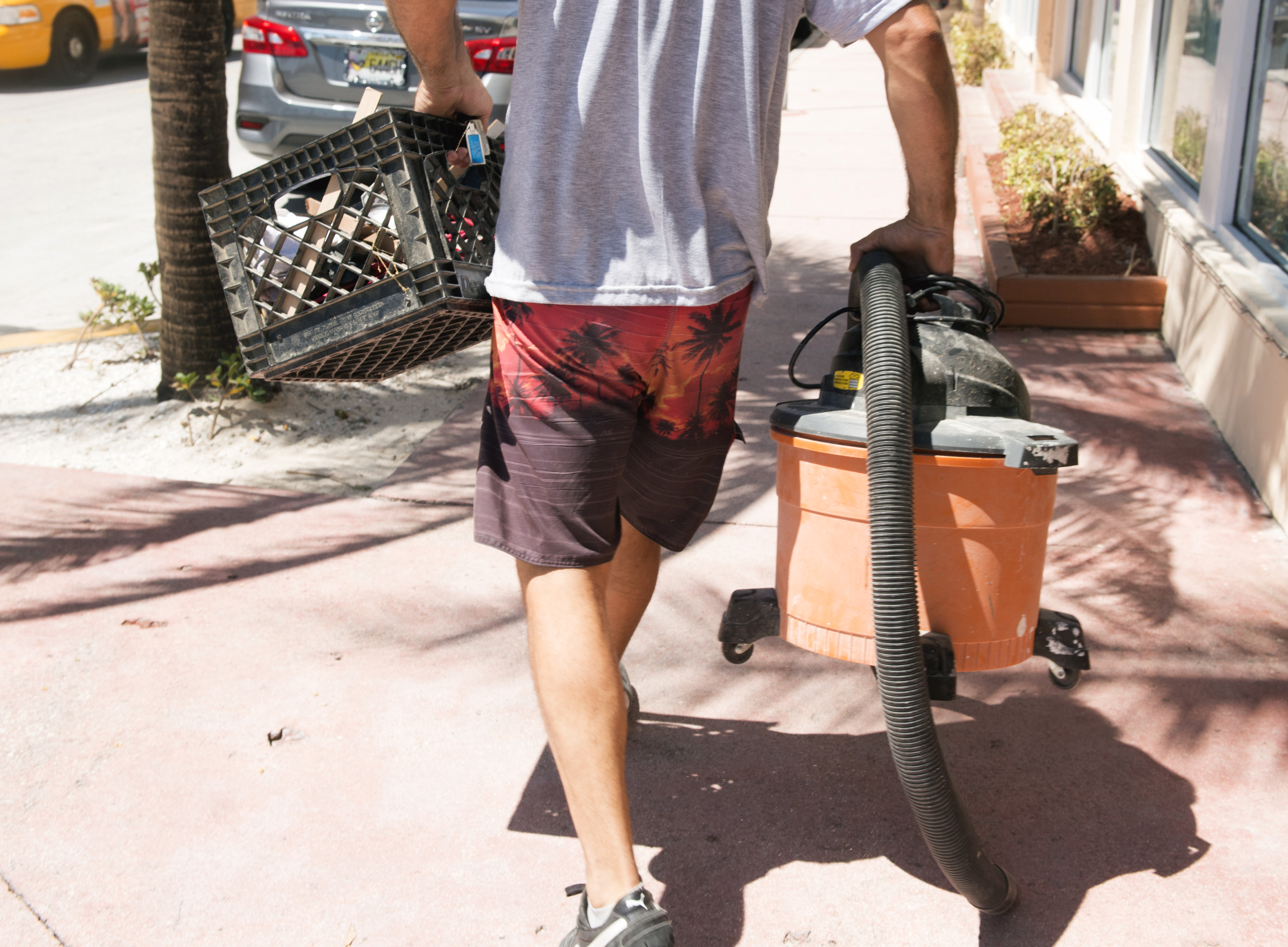 As Hurricane Florence departs the Carolinas, our hearts and prayers go out to those living within affected areas and we sympathize with the long road to recovery ahead.

Many cleanup jobs should be left to professionals but if you have the tools and ability to tackle smaller jobs please remember to put your and your family's safety first!
If you are one of the affected, ensure that you are following the instructions of local authorities and monitoring the news for updates. Often, the most danger occurs after the hurricane has passed and citizens are surveying or cleaning up the damage.
As a company that has built its reputation on eliminating mold and other pathogens, here are a few of our top tips safely and effectively beating mold after the hurricane:
Identify Hazards
The wind and debris from hurricanes can weaken structures, uproot underground utilities or pull down overhead power lines. The combination of electrical wires, harmful chemicals and floodwater creates an extremely hazardous environment.
Before you begin your clean up efforts, survey your area. Make note of what you see, hear, and smell. Has water reached electrical appliances or outlets? Is the structure of the building intact? Has there been any major damage to your building or surrounding utilities? Do you smell petroleum or other chemicals in the water?
Once you've determined that your building is safe to enter you can begin the cleanup process. If anything—even the slightest thing—seems awry, we urge you to contact a professional before proceeding.
Address Flooding
Reports estimate that Florence brought upwards of 30 inches of rain to some spots on the Carolina coast and this, when paired with storm surges, has meant devastating results to homes and businesses in the area.
This storm water will undoubtedly mix with gasoline, sewage, pesticides, bacteria, and other local contaminants and becomes absolutely filthy.
For this reason, if at all possible, we urge you to limit your contact with water until it has receded. Early signs of exposure to harmful chemicals may manifest as upset stomach, headaches, or flu like symptoms. If you experience any of these after contact with storm water, seek medical attention immediately.
If you haven't done so, take photos of the damage and contact your insurance company. After surveying the damage, many people choose to hire professionals and having documentation of the flooding can really help the process move smoothly.
If flooding is limited and accessible use pumps, wet/dry vacuums, and towels to begin to remove it. Take wet furniture or materials outside and put them in a place where they can begin to dry.
Once you have removed standing water and potentially contaminated materials you will also need to reduce humidity. Simply providing more air movement to the area may do the trick but, for certain areas, renting or buying a dehumidifier may be necessary.
Remove Mold
Once the water has receded, the real cleanup begins.
The filthy water that was ushered in with the hurricane will likely have had time to enter porous materials like drywall, carpeting, and upholstery. Once settled, mold spores and other fungus will begin to develop so it's imperative that you remove anything you cannot clean.
Experts estimate that you have approximately 24-36 hours after a flood before mold spores begin to form.
The CDC warns, that exposure to mold can lead to "upper respiratory tract symptoms, cough, and wheeze in otherwise healthy people; asthma symptoms in people with asthma; and hypersensitivity pneumonitis in individuals susceptible to that immune-mediated condition."
During mold cleanup take precautions to protect yourself like providing proper ventilation and utilizing proper protective equipment. Keep higher risk individuals like children, those with allergies/asthma, and the elderly away from the contaminated site.
Scrub and sterilize remaining surfaces with an effective sanitizer but, remember to limit the amount of water you use as the goal is moisture removal. If you choose to utilize bleach, please read the CDC's recommendations for safe and effective sanitization.
Recap
The focus of this article was to help you tackle mold resulting from the flooding of interior surfaces like garages, etc. If you have outdoor surfaces that need treatment, please see our previous recommendations here.
To recap, we recommend taking the following precautions to ensure safe and effective clean-up of mold after a hurricane or flood.
Safety first! Survey your area, recognize the hazards, wear proper safety equipment and use the right tools. If you can't do any of these things or if the scope of the damage is beyond your abilities, contact a professional contractor for help. If you do decide to proceed alone, please pace yourself and use assistance where you can.
Take pictures and start an insurance claim.
Remove water and humidity. Water and humidity are a real threat to your building after natural disaster. Get rid of them as quickly as possible.
Get rid of or dry porous materials. Exposed drywall, furniture, carpeting, electronics, paper/books, etc. need to be tossed or, at the very least, put in the sun to dry.
Sanitize. Every surface that came in contact with water or humidity has the potential to produce mold, make sure to scrub and sanitize thoroughly.
Lend a hand. Once you have gotten your situation in order, provide help to neighbors and friends. There is safety in teamwork and often an extra set of hands can make a huge difference.
Wysiwash will continue to monitor storm updates and cleanup efforts and provide any support we can. If we can be of assistance in any way, please let us know.