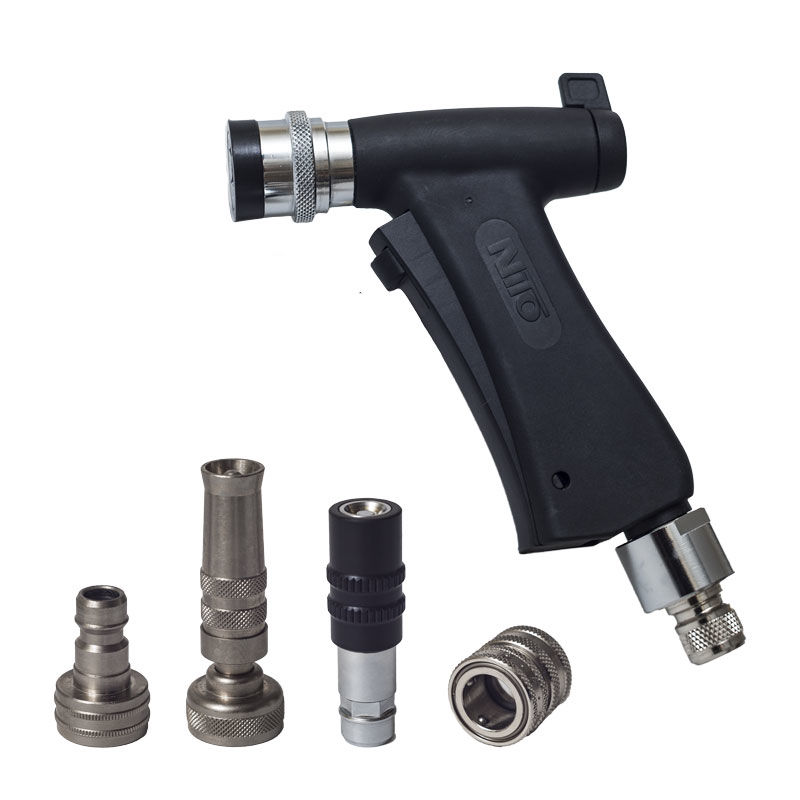 Wysiwash
WYSIWASH Sanitizer Pro Conversion Kit
Turn your Sanitizer-V or Sanitizer-101 into a Pro! With this kit, you can easily upgrade to our deluxe hose-end sanitizing system.

WYSIWASH Sanitizer Pro Conversion Kit
Buying in Bulk?
Ask about this product
Detailed Description

Already have a previous model of the Wysiwash Sanitizing System? This kit includes everything you need to go Pro!

Just switch out the connectors, and swap out your old flow control and nozzle, and you're ready to start cleaning with this deluxe hose-end sanitizing system.

Includes:

• Wysiwash Sanitizer Pro Handle & Compatible Detachable Nozzle
• Sanitizer Pro Adjustable Nozzle
• Sanitizer Pro Hydro Body Connector
• Sanitizer Pro Male/Female Hose-End Quick Connectors
• Owner's Manual
• 1-year guarantee

Save 6% by buying the Conversion Kit! (Savings based on the retail value of the items included in the Sanitizer Pro Conversion Kit.)

* Temporarily out-of-stock. Call (866) 627-6284 to order.

Reviews

featured review

Show More

The Grande Paw Pet Hotel

We have been using Wysiwash products for over 10 years. It is an AMAZING disinfectant system, we highly recommend it. Clients compliment all the time on how "clean" it looks and smells at our facility. I wouldn't trust any other product. Duncan and his team are truely fantastic. Thank you from our family to yours!